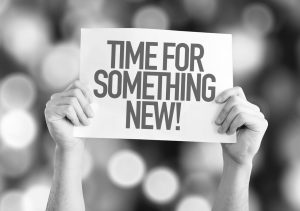 Please complete the form below to book Frank for your church or event.
What type of services can I book Frank for?
You can book Frank for church services, conferences, healing & miracle services, men's services, special events, and teaching sessions on evangelism, faith, healing, health, leadership, prayer, prosperity, signs, wonders, and miracles, the Holy Spirit and more.
How many services can I book Frank for?
You can book Frank for a Sunday a.m. service; Sunday a.m. & p.m. services; or several days of services as in the following example: Friday p.m. faith teaching session | Saturday a.m. men's service | Saturday p.m. healing & miracle service | Sunday a.m. church service | Sunday p.m. Holy Spirit teaching session.
What is the format at Frank's services?
The host determines the format of the church service or event. Frank is available to preach the Word, teach the Word, train believers, invite people to receive Jesus Christ, pray with people to receive the Holy Spirit baptism, pray for the sick and needy, and minister in song.
Can Frank work with an interpreter?
Yes. Frank has worked with interpreters worldwide. "Frank ministered in our three congregations, English, Spanish, and Arabic. The last two services through an interpreter. Frank's ministry translated beautifully to all three cultures, and our people responded most positively" — Pastor Doug Banks, Maranatha Chapel, Evergreen Park, IL.
Where can I find information to advertise Frank's services or events?
What are the requirements to book Frank for my church or event?
Typically, the host takes a special offering for Frank's ministry at each service. If applicable, please provide hotel accommodation, meals, round-trip airfare from Houston, TX USA, and ground transportation between the airport, hotel, and services. There are additional requirements for bookings outside the USA.
The following comments are from former hosts:
Frank is genuine and a very low-maintenance evangelist. — Pastor Doug Banks, Maranatha Chapel, Evergreen Park, IL.
I must thank you Frank for the integrity with which you conducted yourself. Having booked a lot of Christian artists, speakers, evangelists and even pastors, I have been so impressed with how professionally your ministry is conducted. You were a pleasure to schedule and host! — Pastor Larry Horrell, Church of God, Cleveland, TN.
Frank is one of the easiest evangelists to care for regarding hotel, transportation, and meals. He is a pleasure to host and he is one of the few evangelists that works on an offering basis. — Pastor Jude Nowak, Edgemere Church of God, Baltimore, MD.
I have had so many ministries come to the church that are trying every way to get "offerings" from the people. Not so with Frank Butler. He comes with a pure heart and motive to bless the people. WOW! How refreshing! A man of integrity and full of the Holy Spirit! Put him on your calendar! — Pastor Bill Smalt, Rock Church International, Virginia Beach, VA.
Frank comes making no demands. He is not just trying to fill a date or receive an offering to get down the road. He is a genuine gift to the church. — Pastor Mike Colston, Living Waters Assembly, Magnolia, TX.
Frank is a humble brother who places no great demands upon the church. — Pastor Mike Panich, Cornerstone Family Worship Center, Detroit, MI.
What impressed me was that Frank never said he had to have a certain amount, or certain things, other than the necessary things while he was with us. He is a Pastor's Godsend! — Pastor James Short, Victory Christian Church, McKinney, TX.
Do consider inviting other churches and ministries in your area to join you in co-hosting services with Frank at one venue or several venues. This will reach more people, bring believers together, and help with the budget.
Please enter the booking details below as follows: Healing Service mm/dd/yr 10 am